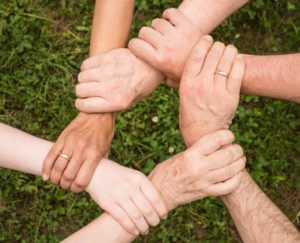 Once again dismaying news of a mass shooting reverberated through the news channels this past weekend. There were actually two events, the one in a Pittsburgh temple which resulted in eleven deaths and several injuries, and a second shooting in a grocery store in Kentucky, leaving two black persons dead. Both of these instances have been officially designed as domestic terrorism and in these instances were born of prejudice.
The torrent of emotions and reactions that flow immediately upon learning such news is intense and complex. It is almost as if all we are about is suddenly short-circuited and sparks of all sorts crackle within us as we gasp and recoil at what we are learning. Humans are by nature compassionate creatures, and we all identify very strongly with the individuals who lost their lives and those close to them. Even if the loss is not ours, our spirits react in deeply felt and kindred ways, and the experience of loss others feel ripples through us in a very present manner.
The situation is Pittsburgh, echoed in Kentucky, is further charged by its casting against a larger backdrop of incivility and hatefulness and rancor that seems to have overrun our present day public discourse. And while there is much to be pondered and lamented in that regard, I would defer comment on the subject of human errancy at this time.  I would instead simply call upon us as a faith community akin to that in Pittsburgh, and as a compassionate people who value the preservation of life for all people, first and above all, to join our spirits as one with those whose loss is now raw and bleeding–open wound that it is–and to contemplate soberly and with sensitivity in our hearts the profundity and deep tragedy of the moment.